Marsh House
Amherst College's Marsh House was a multi-year permitting process that required the review of the Dickinson Historic District, the Amherst Planning Board, and variances from the Massachusetts Architectural Access Board.
The project included interior and exterior renovations constructed over the course of a summer.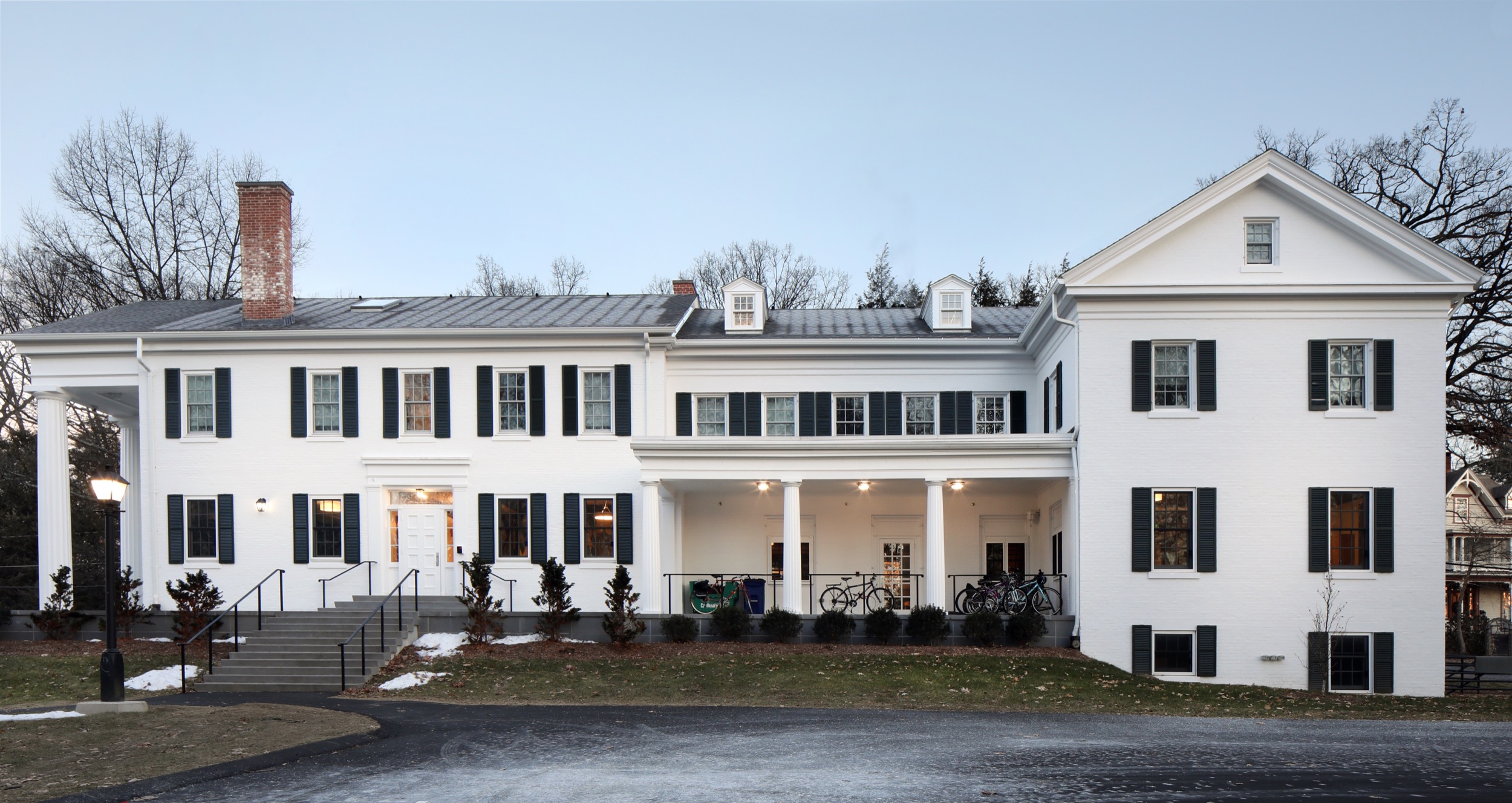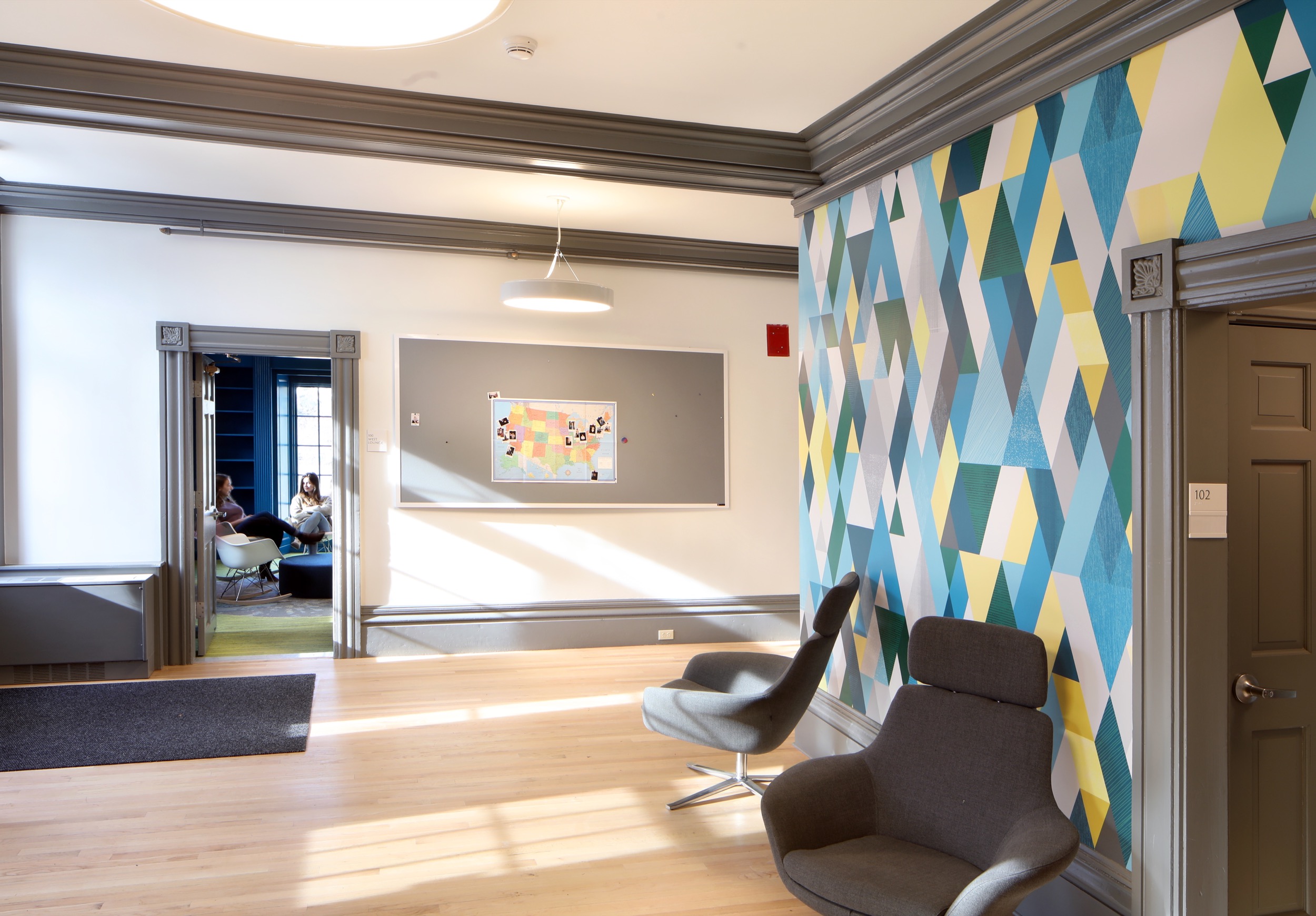 The exterior work included new windows, rebuilding the patio and columns, paving the parking areas and new plantings. On the interior, a new ramp accesses the new kitchen and lounge. Bathrooms were completely renovated, as were the common spaces.
A laundry room was added in the lower level along with a lounge and TV room. To improve the energy efficiency of the building the project included: all new LED lighting, roof insulation, air-sealing, and energy recovery ventilation.
Project Team
Performance Specification